Measure H & HHH Fund Homeless Services
With 60,000 homeless people in Los Angeles County, it's now or never to promote effective solutions to the public safety and humanitarian crisis.
Passed together, Measure H and HHH serve as a coordinated effort by LA officials to get people off the street, house them, and make sure they never have to go back.
While imperfect, they create a long-term pathway to expand affordable housing throughout LA. This will provide much needed relief to the homelessness crisis -- albeit not solve it.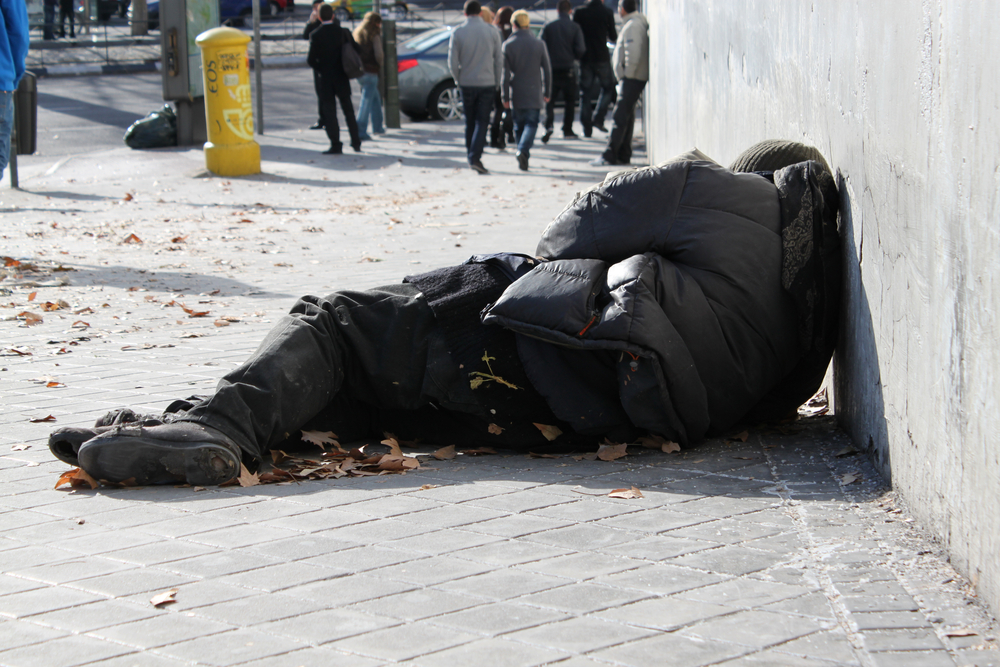 Measure H
Passed in 2016, measure H focuses on funding homeless services and short-term housing, which might include:
mental health and substance abuse treatment,
health care,
job training,
and prevention.
The one quarter-cent sales tax will generate $355 million a year for 10 years. While this may seem like a huge sum, realistically the tax will only cost a little more than a dollar a month per resident.
Impressive Projections
This small contribution from each Angeleno could potentially end homelessness for 45,000 people by 2021 and prevent homeless for 30,000.
In November of 2018, Mark Ridley-Thomas claimed, "Thanks to Measure H, we have collectively housed about 10,000 men, women, and children."
The numbers do not lie; 9,635 homeless individuals were placed in permanent housing, while 18,714 were placed into crisis, bridge, or interim housing.
Measure HHH
The focus of measure HHH is permanent housing. This can be defined as a place for someone who has been living on the street for a year or more because of mental illness, physical disability, or addiction.
An example of this would be apartments with a high percentage of single units paired with services like the ones Prop H pays for.
The city will end up borrowing up to $1.2 billion over 10 years. The tax on residents will average to $9.64 per $100,000 of assessed valuation.
Ambitious goals
The original goal was to build 10,000 units. Now, the fund can only support at least 112 buildings containing 7,640 apartments.
Only 5,873 will be supportive housing while the rest will be affordable housing and manager units. 21 are under construction, but 90 have yet to break ground. Only 1 has been completed.
88th and Vermont opened in December of 2019 as the first development with financial support from Measure HHH. There are 46 permanent supportive housing units and 14 units for tenants earning less than half of LA county's median income. There is a landscaped courtyard and a family center for job training and academic support.
Costs
The biggest set back to the Prop HHH projects is cost. Building each unit costs $531,373 to build.
Two-thirds of the bond have been committed to just over half the units the measure was intending on subsidizing.
Rising construction costs and administrative setbacks are pushing the timeline farther and farther into the future for when people can actually be helped. At this rate, each development will take 3 to 5 years to complete.
How does LA move forward without failure?
The city and county continue to search for ways to address their shortcomings.
A $1.5 million grant from United Way of Greater Los Angeles to set up the Affordable Housing Production Manager that will get projects through the pipeline.
AB 1197 exempts housing and homeless shelters from some state environmental regulations.
The "No Place Like Home" initiative diverts $2 billion from the Mental Health Services Act for housing homeless people.
Mayor Eric Garcetti is sparking an innovation challenge for six projects to use $120 million to build 1,000 apartment units.
BOMA/GLA supports any opportunity to help people in need of housing. However, we demand accountability for these shortcomings.
There is so much more to be done; at least 14,000 people will always be homeless in LA county until creative solutions can be enforced. It is the responsibility of our elected officials to handle this crisis effectively and efficiently.
People's Concern
BOMA/GLA is honored to support People's Concern, a countywide organization that provides 360 degree services for individuals experiencing homelessness.
90% of the individuals that are helped by the People's Concern do not end up back on the street. That statistic drops to 40% for individuals who go through housing without services.
Click here to learn more about their work and how to support the organization. In addition, click here to learn more about BOMA/GLA's involvement with the organization.
Subscribe to Our Newsletter