Election Spotlight: City of Pasadena
As described by Martin Truitt, a local Democratic political campaign consultant, "This will be the most contested city election cycle in 50 years."
Including the mayoral race, there were 18 candidates spread across 5 races in Pasadena.
Districts 1, 2, 4, and 6 were up for election, and all but 1 of the incumbents ran for reelection. Margaret McAustin did not seek reelection due to her husband's battle with cancer.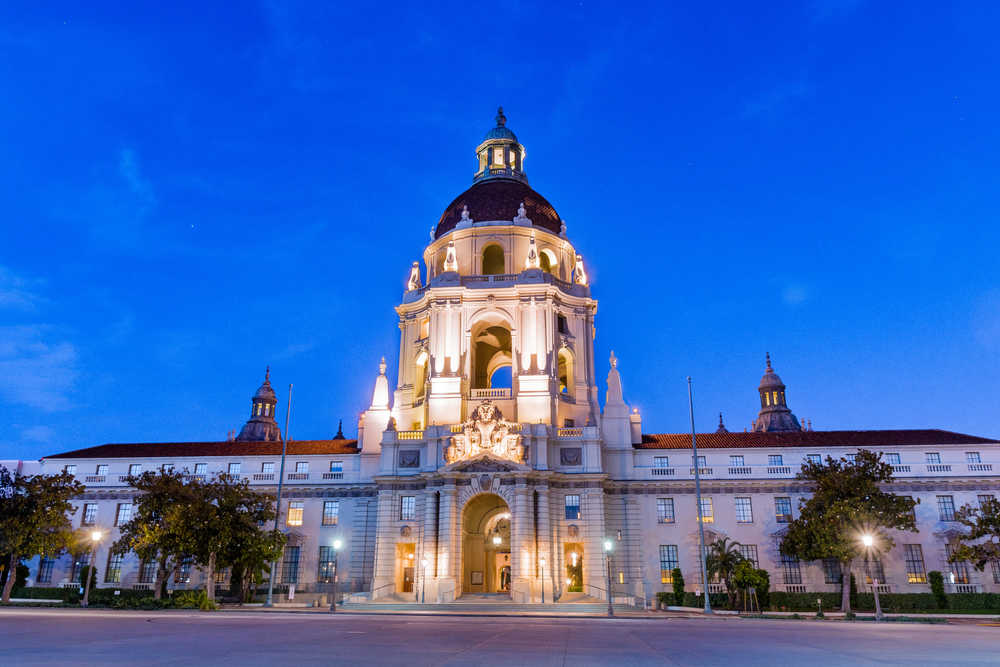 As with other municipal elections, Pasadena has changed its election to coincide with local state elections to increase turnout.
In addition, more people were brought to the voting stations because of the current contentious national political climate.
Main Issues in Pasadena
There are several big issues for the newly elected councilmembers to deal with.
Across the city, there are skyrocketing housing costs, calls for rent control, and new legislation that brings more housing close to light rail stations.
The school board has closed three elementary schools because people are moving out of Pasadena to find a cheaper living standard.
In District 4, the fight remains against "mansionization," an increase in residential burglaries, and new developments that create urban density.
Candidates for District 6 needed to address the preservation of the Arroyo Seco and air pollution from the county's Big Dig project.
District 1
In District 1, the incumbent and current Vice Mayor, Tyron Hampton, was reelected unopposed on March 3, 2020.
Hampton has maintained the safest district in Pasadena by continuously engaging with residents through neighborhood walks, community meetings, and district events. As the expression goes, "all politics is local."
He sits on the Public Safety and the Economic Development and Technology Committees and serves as the chair of the Pasadena Center Operating Company.
Having served as a board member for the Pasadena Unified School District and the Rose Bowl Operating Company, he prides himself on being a lifelong resident of Pasadena.
Hampton is deeply pragmatic, and is an expert at bringing diverse stakeholders to the table to reach a compromise.
That's why BOMA/GLA Political Action Committee was proud to support his reelection.
District 2
The race in District 2 was destined to be competitive because McAustin did not run for reelection. Instead, she endorsed LA City Deputy Planning Director Tricia Keane (who lives in Pasadena).
However, Felicia Williams won the election with 53% of the vote.
With 21 years of relevant work experience in banking, energy, and government, Williams currently serves on Pasadena's City Planning Commission and the Educational Foundation and Police Foundation Boards.
She prioritizes:
environmental reforms,
preserving the historic character,
supporting local businesses and jobs,
and more affordable housing.
Her impressive educational background includes a B.A. from Stanford, an M.A. from UCLA, and an M.B.A. from Michigan.
Her diverse experience earned her key support from LA County Supervisor Kathryn Barger and Assemblymember Chris Holden, both of whom represent Pasadena.
District 4
In District 4, there were three significant challengers to the incumbent, Gene Masuda, in the March 3rd election. However, Masuda was reelected with close to 60% of the vote.
Masuda was first elected in 2011 and has since worked to fight over-development and traffic in the district, and to maintain the character of the neighborhoods.
He is a retired business owner and previously served as a board member of the Pasadena Educational Foundation.
District 6
While another competitive race was supposed to be taking place between the incumbent Steve Madison and qualified candidates in District 6, Madison won reelection with about 53% of the vote.
Madison has served on the council for 19 years.
Before the Council, he spent 9 years as an Assistant United States Attorney and taught for ten years as an adjunct law professor at USC. He is currently a partner for Quinn, Emmanual, Urquhart, & Sullivan in Los Angeles.
During his time as councilmember, he has served as Vice Mayor and on many committees. He has championed neighborhood protection, and opposed the 710 freeway extension.
Mayors Race
The election for Mayor will prove to be a tight race to win the general election on November 3, after a very close vote during the March primary where no candidate received a majority.
Victor Gordo won 46.5% of the vote, pulling ahead of the incumbent, Terry Tornek's 41.6%.
Victor Gordo
Gordo is a current Pasadena City Councilmember and an attorney.
After immigrating with his parents from Mexico and growing up in Pasadena, he was the first in his family to attend college.
After graduating with his bachelors, he went to law school and was elected to represent District 5 in 2001.
He is also is the longest serving president of the Rose Bowl Operating Company.
His focus is quality of issues, such as:
Opposing overdevelopment,
Fighting crime,
Protecting neighborhoods and parks,
And supporting affordable housing.
He has been endorsed by many notable elected officials including former Pasadena mayors Bill Thomson and Bill Bogard.
Terry Tornek
In 2015, Tornek was elected as Pasadena's first new mayor in 16 years. He has been awarded the PUSD "Volunteer of the Year" and is a notable graduate from both Princeton and Columbia.
While Mayor, he has:
maintained balanced budgets,
rebuilt financial reserves,
stopped the 710 freeway extension,
and reduced both local crime and homelessness rates.
He focuses on accommodating new development while also preserving the city's charm.
Before becoming mayor, Tornek served as a City Councilmember for District 7 as well as Pasadena's planning director.
He has a background in real estate and was a BOMA Orange County member early in his career.
You can become involved with BOMA/GLA's candidate outreach in Pasadena -- along with many other local programs -- by joining our Northeast Regional Council.
Subscribe to Our Newsletter